On February 19, 1993, Shawna Denise Hawk opened her door to who she thought was a friend. Hours later her body would be found submerged in a bathtub full of water. Shawna had been raped and strangled to death by serial killer, Henry Wallace. It was not until March 9, 1994, and after the murders of 11 young black women that local police arrested Henry Wallace of these heinous crimes. Shawna was his third victim. In January 1997, Wallace was sentenced to 9 death sentences, 10 life sentences and 322 years in prison. At the time, there were no organizations or support groups dedicated to helping families of murder victims cope with the pain, devastation, and life changing situations that murder creates.
On March 29, 1993, Dee Sumpter (Shawna's mother), Judy Williams (Shawna's godmother) and David Howard (Shawna's godbrother) started a support group called Mothers of Murdered Offspring Later that year, these founders established Mothers of Murdered Offspring, Inc as a 501 (c)3 non-profit organization.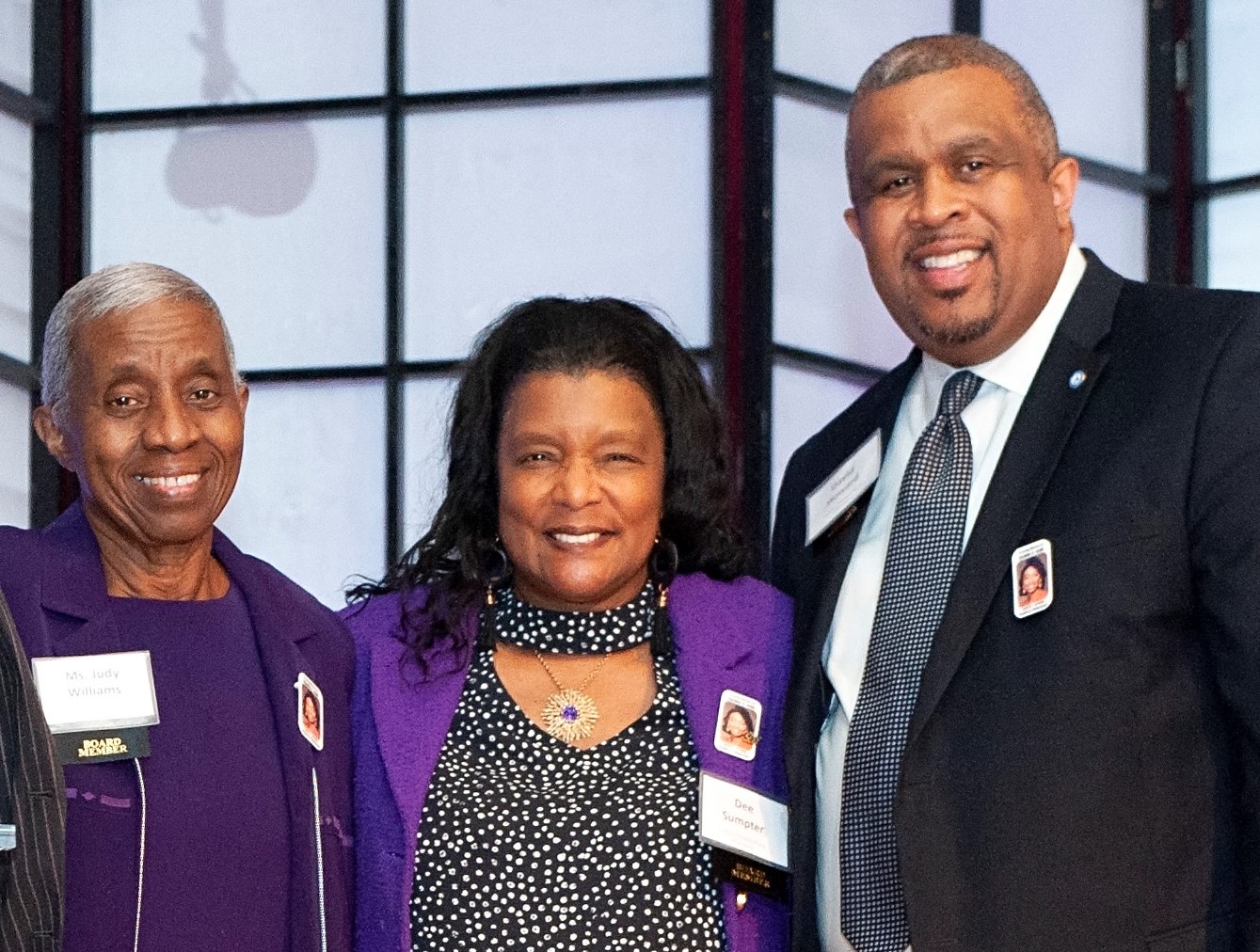 Co-Founders of Mothers of Murders Offspring
Mothers of Murdered Offspring, Inc. Mission is (1) to be the primary resource by which mothers and families of murder victims are supported in the days, weeks and years following the loss of a loved one and directed to resources and information to help them mentally, emotionally, financially, and spiritually recover; (1a) to be the network by which survivors and the community are brought together to support and encourage one another; (2) to develop new and innovative violence prevention and substance abuse awareness initiatives through youth programs, gun and relationship violence prevention, and anti-drug and substance abuse campaigns and education.
In Loving Memory of
Ms. Judy Williams


Co-founder of Mothers of Murdered Offspring, Inc.
Ms. Judy dedicated her life to loving on families and supporting them through the devastation that murder causes. For over 25 years, she worked tirelessly to help families make final arrangements, research counseling, connect with survivors, and find healthy ways to handle the grief. She provided a loving shoulder for families to lean on. She led a powerful team of survivors to use their pain to find their passion, to move from hurt to healing and to advocate for violence prevention. In 2017, she began the battle of her life against cancer. She fought valiantly but in late 2022 she quietly slipped into her eternal rest at her home surrounded by her loved ones. We will never forget her undying love and commitment to others and will continue her legacy.